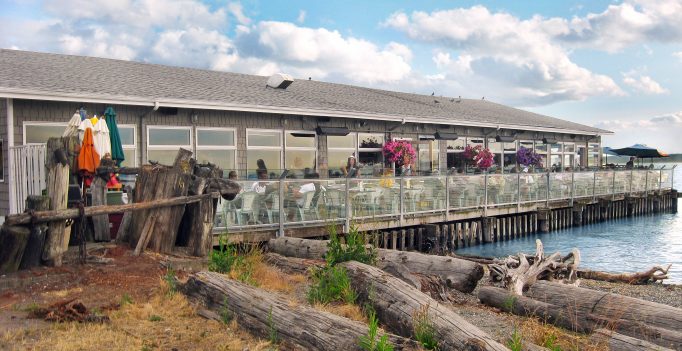 Contact Redondo
28201 Redondo Beach Dr S
Des Moines, Wa
Also Happening at Redondo Beach…
Redondo Beach Boardwalk Espresso Bar
Skip the lines at Starbucks and save yourself precious time by heading straight to the beach at Redondo for the best coffee in the Seattle area! The Redondo Boardwalk Espresso Bar serves local Italian-style roasting and blending of coffee, Caffe D'arte Gourmet Drip Coffee, espresso, lattes, caramel macchiato, mochas, Italian sodas, tea and more. You'll especially appreciate our fresh pastries changing daily.
Salty's Fish Bar at Redondo

The sun is out and it's time for Salty's at Redondo Beach to open our Fish Bar! Come on down to the waterfront for a bite and activities for the whole family. Grab a Shake Caeser or our famous Fish & Chips and take a stroll down the boardwalk. Play on the beach, jump in the waves, visit the MAST to learn about the local sea life and watch the fisherman fight for their catch on the docks. Whatever you do, Salty's at Redondo Beach wants to be a part of your day, even if it's just to say hi!