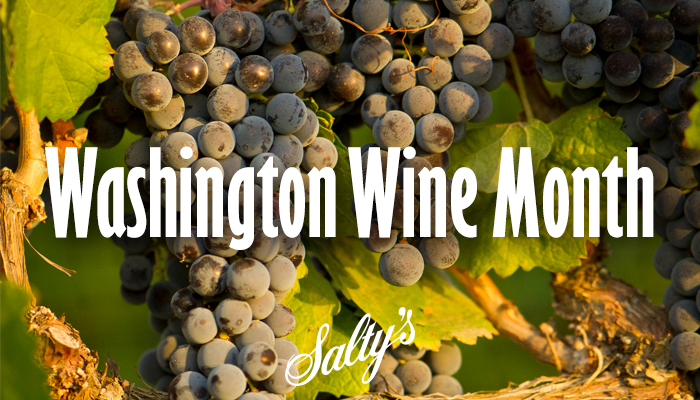 Washington Wine Month
Washington Wine Month is here and it brings to us a celebration of the rich and beautiful Washington soil that we call our home. This month, join us and Tim O'brien, Washington's Two-Time Winning Sommelier of the Year, to learn about what makes our region one of the top wine producing areas in the world. Delight in Washington Wines with us at Salty's – be it red or white. If you buy a bottle of Washington Wine, we'll give you $20 to use at any of our three locations.  Interested in learning more about Washington Wine, visit www.washingtonwine.org .
Make a Reservation at any of our three locations!