Cake Orders (ALKI ONLY)
00011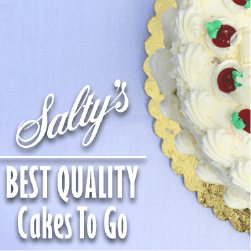 Cake Options:
White Chocolate Mousse Cake | Chocolate Chocolate Cake | Red Velvet Cake | Carrot Cake

** Please allow (1) business day to process your order. Orders submitted after 3:00pm on weekdays will be processed the following business day. Friday through Sunday, orders will be processed Monday to be ready for pickup on Wednesday. Please call us at 206-937-1600 for multiple cake orders. We do not offer shipping or delivery of cakes at this time. (AVAILABLE AT ALKI ONLY)

$0 In stock
Which Cake?
Which Size?
Chocolate Plaque No Selection (0) Chocolate Plaque (10)
Raspberry Sauce No Selection (0) 8oz (15) 16oz (25) 32oz (30)
Message?
When Would You Like This?