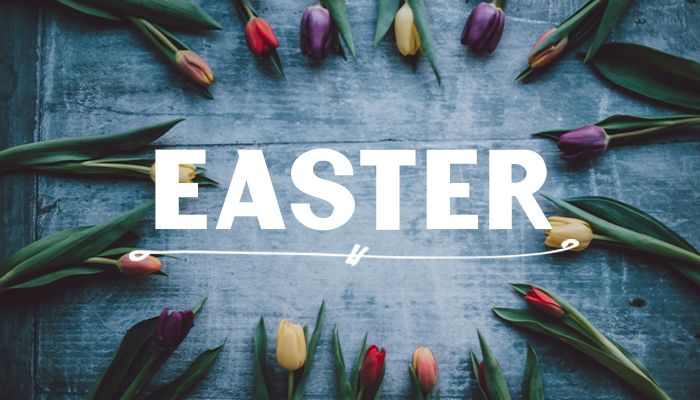 Come join us for the "golden egg" of Easter celebrations at any of your local Salty's. Our astonishing, world-class views paired with our show-stopping Brunch and Dinner menus would make anybody want to put all their eggs in one basket.  Be sure to make your reservation with us now before you miss your chance to celebrate Easter like it should be.
**Sunday will be an all day buffet for all locations**
You Must Call to Reserve!
---
---
Salty's on Alki Beach
Saturday, March 31st, Brunch Hours: 1st Seating 9:00am-1:30pm
Adults(14+): $59.99  |  Kids (9-13): $29.99  |  Kids (5-8): $19.99  |  Kids (4-under): FREE
No Senior Price  |  No Happy Hour Price  |  Regular Brunch Menu
Sunday, April 1st, Brunch Hours: 1st Seating 8:00am-Last Seating 6:00pm
Adults(14+): $77.99  |  Kids (9-13): $29.99  |  Kids (5-8): $19.99  |  Kids (4-under): FREE
No Happy Hour  |  No Senior Price
Salty's at Redondo Beach
Saturday, March 31st, Brunch Hours: 9:00am-1:00pm
Adults(14+): $49.99  |  Kids (9-13): $29.99  |  Kids (5-8): $19.99  |  Kids (4-under): FREE
No Happy Hour  |  No Senior Price   |  Regular Brunch Menu
Sunday, April 1st, Brunch Hours: 8:00am-6:00pm
Adults(14+): $63.00  |  Kids (9-13): $29.99  |  Kids (5-8): $19.99  |  Kids (4-under): FREE
No Happy Hour  |  No Senior Price
Salty's on the Columbia River
Saturday, March 31st, Brunch Hours: 1st Seating 9:00am – Last Seating 1:00pm
Adults(14+): $46.00 ($56.00 with Champagne)  |  Kids (9-13): $29.99  |  Kids (5-8): $19.99
Kids (4-under): FREE | $5 Discount for Seniors  | Regular Brunch Menu
Sunday, April 1st, Brunch Hours: 1st Seating 8:00am – Last Seating 6:00pm
Adults(14+): $68.00 ($78.00 with Champagne) |  Kids (9-13): $29.99  |  Kids (5-8): $19.99
Kids (4-under): FREE | $5 Discount for Seniors  |  No Happy Hour |  Special Easter Brunch Menu